We Print Today Featured Organization:
SADD - Students Against Destructive Decisions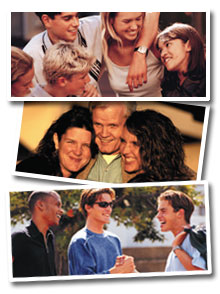 We Print Today is a proud supporter of SADD - Students Against Destructive Decisions (Founded as - Students Against Drunk Driving). In this month of school coming to a close and graduation celebrations we want everyone to be aware of the safety issues with young drivers. We Print Today will donate $1 to the Plymouth County Chapter of SADD - Students Against Destructive Decisions, for every new FaceBook Fan we receive in the month of June. So Help We Print Today spread the word about SADD and help keep our new graduates safe during this 2021 graduation season.
Originally, the mission of the SADD chapter was to help young people say "No" to drinking and driving. Today, the mission has expanded. Students have said that positive peer pressure, role modeling and environmental strategies can prevent other destructive decisions and set a healthier, safer course for their lives. And that is why SADD has become a peer-to-peer education, prevention, and activism organization dedicated to preventing destructive decisions, particularly underage drinking, other drug use, risky and impaired driving, teen violence, and teen suicide.
SADD's Mission:
To provide students with the best prevention tools possible to deal with the issues of underage drinking, other drug use, impaired driving and other destructive decisions.
The Philosophy of SADD
SADD was founded on the simple philosophy that young people, empowered to help each other, are the most effective force in prevention. For more than a quarter-century, SADD has been recognized as a national leader in alcohol and drug education and prevention. What began as a small-town, grass-roots response to the tragedy of two impaired driving crashes and the resulting deaths of two teenage students quickly grew to become a nationwide organization fueled by millions of young people across the country and around the world. Through the efforts of SADD and similar organizations and with changes in government policy and law, the number of teen alcohol-related traffic crashes has been reduced by almost 60 percent. SADD's "Contract for Life" has become part of the vernacular. At the same time, the world of teenagers has become more complex, and substance abuse, violence, HIV/AIDS, and suicide are also threats to teens' well-being. With its expansion of focus to include other destructive decisions, SADD is the premier youth-based education and prevention organization in America and maintains the ability to play a leading role in effective, evidence-based prevention programming.
Visit the SADD website: http://www.sadd.org/
Visit the SADD FaceBook page.
Visit the SADD Twitter page.
Visit the SADD MySpace page.